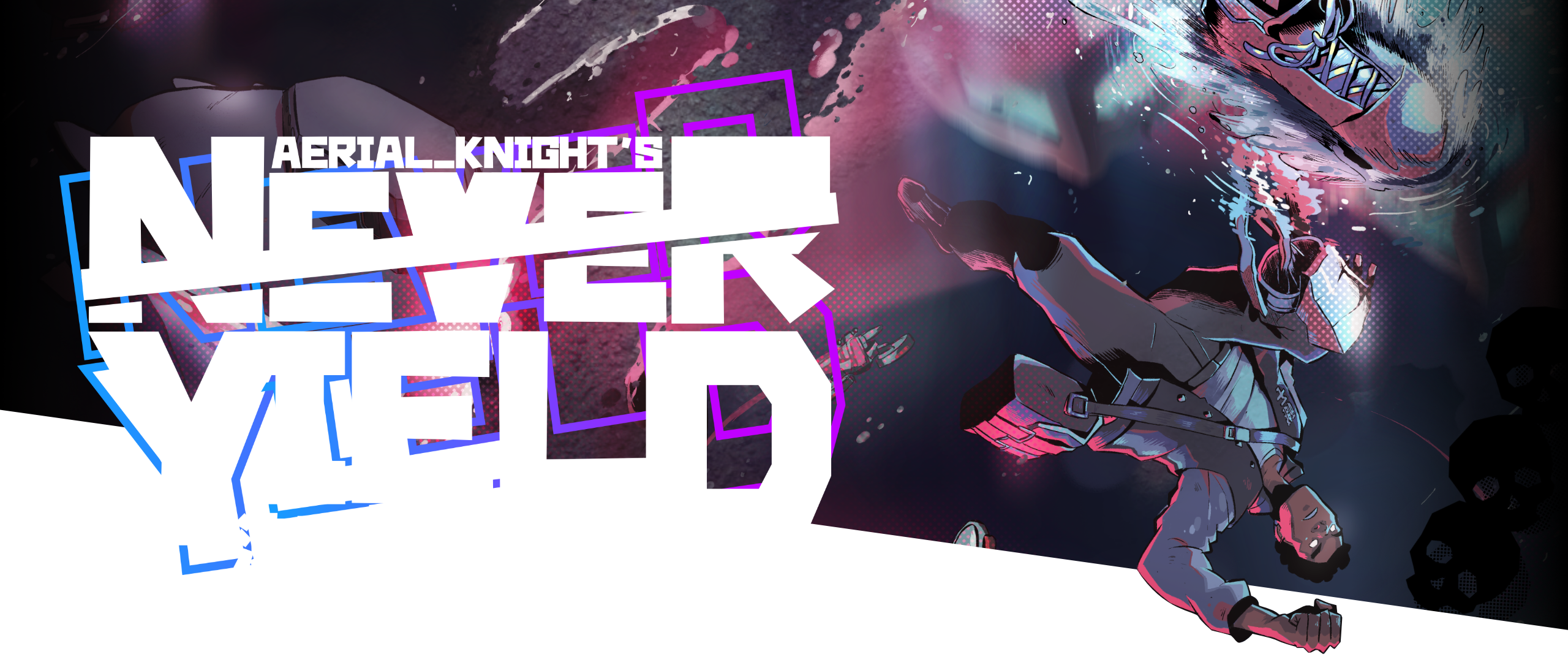 Aerial_Knight's Never Yield
Explore A futuristic Tokyo style Detroit in Aerial_Knight's Never Yield. A Short Story Narrative Runner.
STORY
Take the role of Wally. A mysterious African American kid out to recover items from his past and change the city. Hopefully you're fast enough to outrun your enemies and expose the truth. Or at least not die long enough to see what happens.
GAMEPLAY
Aerial_Knight's Never Yield is a 3D side-scroller that plays much like a classic endless runner. The game has an interesting story which keeps players always in motion. Run, Jump, Slide or "Dash" for acrobatic variants leading to dope combinations and avoid the challenges that await. Aerial_Knight's Never Yield is being built for players who love to speedrun games while being an experience that casual players will enjoy as well.
NOTES
The Game is currently in development by basically just myself with a lot of help from my friends here and there. Follow my twitter Here for updates about the project as I make progress on this game.

Free phone Background for signing up for the "Never Yield News Letter"